Do you have any leftover fabric scraps laying around? Are you looking for a fun project to make for the Fall? This quick tutorial on how to make scrap buster fabric pumpkins is easy.
Use up those extra fabric scraps and create these awesome fall themed pumpkins.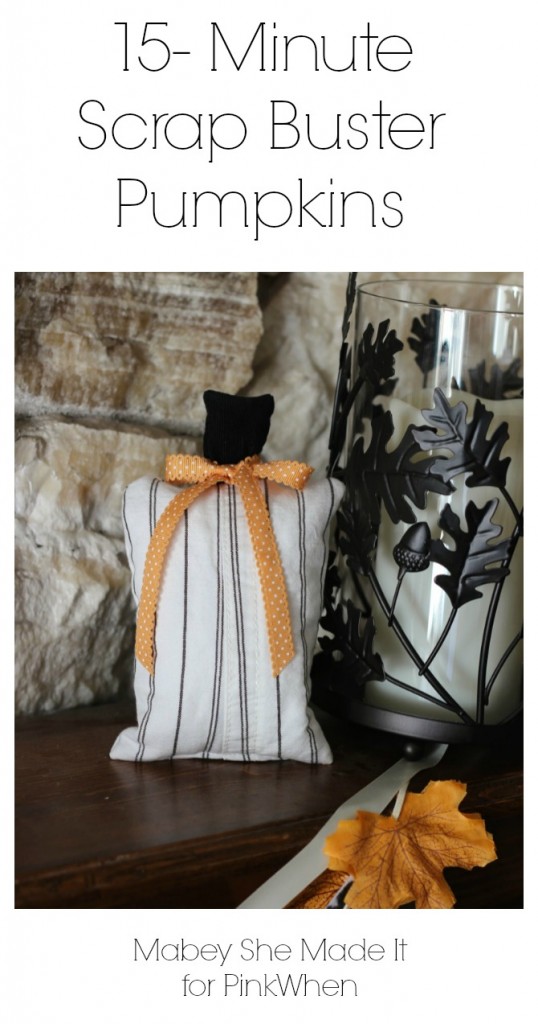 How do I make pumpkins from fabric?
I love a good quick project, especially when fall and the holidays start rolling around. And one thing I love to do around this time of year is make pumpkins that carry through in your decor from September until the end of November–getting more out of a single project.
These 15-minute Scrap Buster Pumpkins are no exception. They're versatile, quick to make, and they'll even help you use up some of those fabric scraps you have laying around. I'm Lisa Mabey from Mabey She Made It, a DIY, craft, and sewing blog, and I love being here! Let's get started.
What do I need to make Fabric Pumpkins?
Here is a quick list of supplies to have on hand for fabric pumpkins.
Supplies:
Fabric scraps
Sewing machine and thread
Stuffing
Beans, rice, or another filler
Ribbon
Step by Step Instructions on how to make Fabric Pumpkins
Instructions:
Cut two same-sized pieces of your main fabric, and a small rectangle for your stem. These pumpkins look awesome in lots of sizes and shapes. My scrap fabric came from a pair of pants, so I included the side seam as a fun detail.
Fold and sew your stem piece so you have 1 side open. Trim your corners.
Turn your stem right side out, and stuff.
Sandwich your stem in between your two pumpkin pieces (which should be right sides together) so the raw edges are together.
Sew around your pumpkin, leaving a 2-3″ space for turning and stuffing. Sometimes I round my corners on this step to get a rounder pumpkin, but the square is cute too.
Trim your corners, turn, and stuff with batting and some beans, rice, or silicone beads (I saved these from this lovey I made) to add a little weight to the bottom of your pumpkin so it stands up.
Then sew up the gap and tie a ribbon around the stem.
So simple, and yet so festive. Decorating for fall? Done. Now Halloween? Done. Thanksgiving time…you guessed it! Done.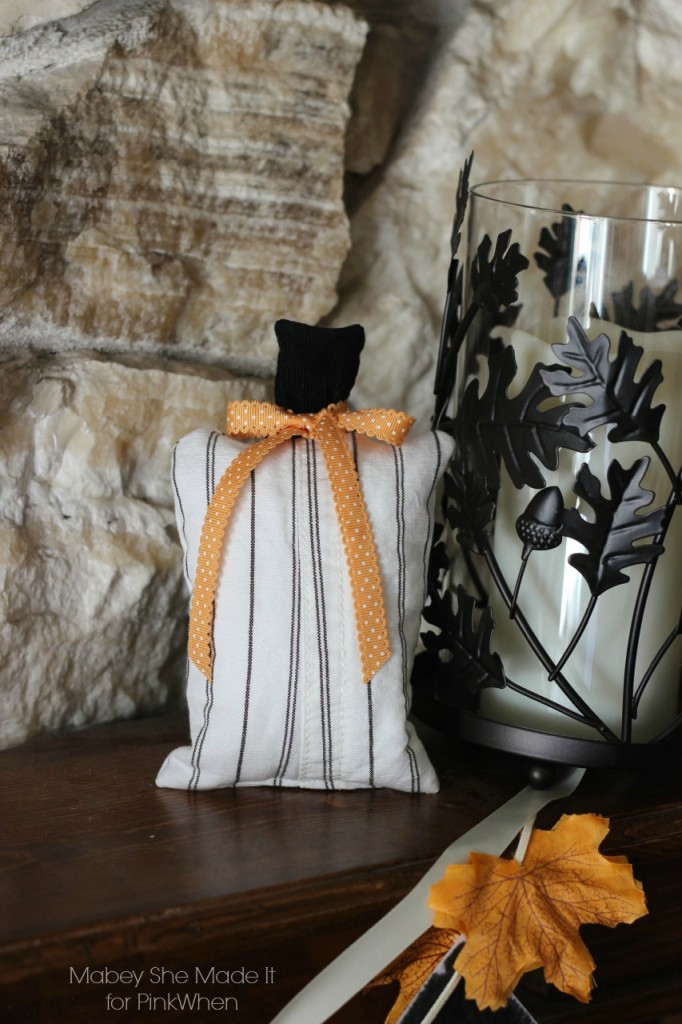 If you like this, I hope you'll come join me at Mabey She Made It for more fun fall ideas like these: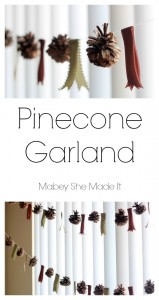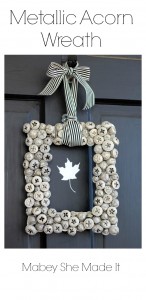 Pinecone Garland || Metallic Acorn Wreath
*So many great ideas!! Thanks so much for sharing all of these fabulous fall ideas with us, Lisa!